Workshop & Machining Services
We also have a precision Machining Workshop that allows us to offer a complete engineering solution to our customers. Over the years we have completed many major contracts for local companies as well as providing a reliable and friendly service. We are always happy to offer a no obligation quote at no extra cost.
We have manufactured many parts from just a drawing or a sample and can help with those obsolete and difficult to obtain parts. We also offer a Boring & Keyway service to either supplied or free issue parts.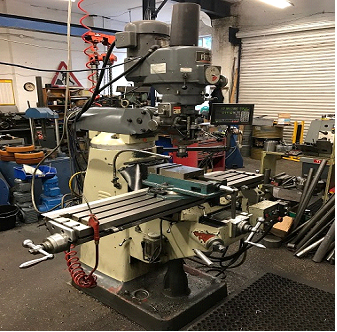 Our Machine list is as follows:
2 x Semco Turret Mills 800x400mm Travel
1 x Colchester Mascot Lathe 1600 - 350mm dia. x 1.8mtr Max.
2 x Colchester Triumph 2000 - 250mm dia. x 1mtr Max.
1 x Hardinge Precision Lathe - Upto 25mm dia.
1 x 30 Tonne Press
1 x Startrite Deep Throat Bandsaw
Max Keyway Size in House is 22mm / 3/4".