BSC Engineering Services
Complete maintenance Solutions
Established in 1968, Bearing Supply Company has been a reliable supplier of a wide range of Bearing and Power Transmission products to a variety of industries in the South of England, including:

Water Utilities, Petro Chemical, Food Processing, Waste Recycling, Cable Manufacturing and Hospitals.
With a change in ownership in 1989 the business recognized the demand for enhanced product knowledge, and technical understanding. As a result the company invested in qualified staff with proven engineering backgrounds to support our sales team.

To reflect the full range of services we provide, the company changed its name to BSC Engineering Services.
This saw a vast change in our business, and with the opening of our first Machine Shop in 1993 we gained an important maintainance repair contract.

In 1999 the company moved to its current home, which affords us the ability to offer a Complete Maintainance service, from:

Precision Machining, Fabrication, Gearbox & Pump Refurbishment and Machine Overhaul.
Click HERE to take a look at our YouTube channel!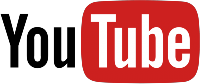 How To Find Us & Get In Touch!
Address: 5 Mansion Road, Freemantle, Southampton, SO153BQ
Telephone: 02380333456
Mobile: 02380638564
Email Address: sales@bscengineering.co.uk